Reporting on the 2021 Legislature Monday, May 24
Dear CSLC Members and Friends, 
The Colorado Social Legislation Committee invites you to join us for our FINAL
panel of the 2021 session of the Colorado General Assembly!

Join us online Monday, May 24 at noon for a panel featuring members of the media who have been covering the developments of this year's legislature. As the session approaches its end, we'll hear about the major stories under the Gold Dome this year, including the ones making headlines and perhaps a few that have gone under the radar.
Join us! Just register with your email and you'll receive the Zoom link. 
The link is the same every week.John FrankAxios DenverJohn Frank is an award-winning reporter and digital media strategist dedicated to solving challenges about the future of news. He is a co-founder of The Colorado Sun, a digital media startup company, and has worked for top newspapers in multiple states. Frank is a member of the PolitiFact.com team that won the Pulitzer Prize for National Reporting in 2009. He holds a Master of Arts in Digital Communication from UNC Hussman School of Media and Journalism. He is also a craft beer writer and freelance journalist.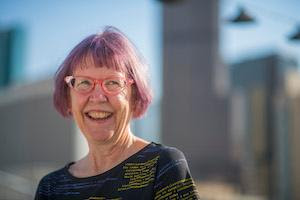 Sandra FishThe Colorado SunSandra Fish is a Colorado data journalist specializing in politics and writing primarily for The Colorado Sun. She reports extensively on campaign finance, lobbying and elections. She reported for newspapers in Iowa and Florida before working as an editor and reporter at the Boulder Daily Camera for 11 years. She taught journalism full-time at the University of Colorado Boulder for eight years. Her work has appeared in The Washington Post, PoliticsDaily.com, Al Jazeera America, Roll Call, CPR and KUNC. She's a past president of Journalism and Women Symposium.Where? Online via ZOOM
Click here to register & receive the link When?
Monday, 
May 24, 202112:00-1:15 PM 
Upcoming Monday noon panels (subject to change):
No panels on May 31 or June 7
Our weekly panels have ended for the 2021 session.
Stay tuned for CSLC events later this year as we celebrate our 50th anniversary!Become a member and support our work today!
CSLC Membership Form

Contact:cslc.news@gmail.com
Colorado Social Legislation Committee
www.cslc.org
See what's happening on our social sites: