Colorado Social Legislation Committee 
Clean Slate Senate Bill 22-099
Automatic Record Sealing:
Senate Bill 22-099,
"Clean Slate"
Dear CSLC Members & Friends,
You're invited to join us this Monday for our next program. We'll gather online on Monday, March 7 at noon to discuss Senate Bill 22-099, known as Clean Slate, a bill to automatically seal eligible non-violent criminal records in Colorado. Over 1.3 million Coloradans having a record eligible for sealing, but only 5% on average successfully get their record sealed. Come learn about how this bipartisan bill could impact people with records and their personal information, and hear from the legislative sponsors directly.
Join us on Zoom (click to copy or follow link)
Sen. Dennis Hisey (R) Senate District 2 Senator Dennis Hisey was first elected to represent Colorado Senate District 2 in 2018, succeeding former Senate President Kevin Grantham. SD 2 encompasses Clear Creek, Park, Fremont, Teller, and El Paso Counties. He grew up raising and showing beef cattle, spending summers bucking hay and working at local dairies. He eventually shifted to working in the logging industry. In 2004 he was elected an El Paso County Commissioner, and has significant experience in policy relating to water, transportation, and budgeting. He and his family reside in Fountain, Colorado. He serves on the Senate Finance and Transportation & Energy Committees.


Rep. Kerry Tipper (D) House District 28 Rep. Kerry Tipper was first elected to the Colorado House of Representatives in 2018, representing District 28 in Jefferson County. Rep. Tipper spent her early childhood in Costa Rica and Mexico, and returned to Colorado at age 6. She attended the University of Denver and holds a law degree from Northeastern, and has worked as a private and public sector lawyer, representing victims of consumer fraud, discrimination, and civil rights violations, trafficking, and domestic violence. She serves on the House Judiciary and Finance Committees.Kyle PiccolaHealthier ColoradoKyle serves as Healthier Colorado's Senior Director of Communications. While in college, he worked as a Legislative Aide and Chief of Staff to Senators Pat Steadman and Linda Newell. He then joined the Senate Majority Office under President Brand Shaffer where he was the Community Outreach Manager. He later worked in Kansas City, Missouri, as a field organizer for a statewide LGBTQ advocacy organization, and as an advocate in Austin, Texas, for people with intellectual and developmental disabilities. He holds a Bachelor of Arts in Political Science from the University of Colorado at Boulder.

.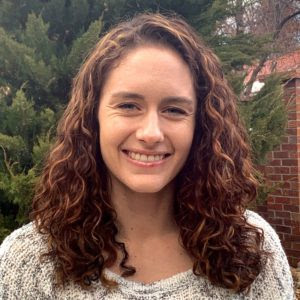 Ellen K. GiarratanaColorado Center on Law & PolicyEllen K. Giarratana is the managing attorney for CCLP. She advocates for the equitable enforcement of legislation, representing community members in litigation in four focus areas (food, health, income, housing) while working to improve racial equity. Prior to joining CCLP, Ellen clerked at the Colorado Court of Appeals for the Honorable Stephanie E. Dunn, and after working as an advocate in Mississippi, she returned to Denver to practice civil rights and employment discrimination litigation. She holds a bachelor's in Political Science and Russian Studies from the University of Colorado and a law degree from the University of Denver.

We look forward to seeing you on Monday!

Upcoming Programs
March 14: The Mobile Home Park Act
March 21: Reproductive Rights
March 28: Aging Issues & Older Coloradans
2022 Executive Committee
Chair: Sarah Barnes
Vice Chair: Mathew Mengesha
Treasurer: Cynthia Wadle
Secretary & Membership Chair: Susan Stark
Legislative Chair: Chaer Robert
Communications Chair: Randle Loeb
Members at Large: Chip Spreyer, Diane Rich, Nan Morehead, Kay Bengston, Aubrey Hasvold, Peter Severson, Patrick Potyondy, Dave DeLay
Contact:cslc.news@gmail.com
Colorado Social Legislation Committee

www.cslc.org
See what's happening on our social sites: ‌  ‌